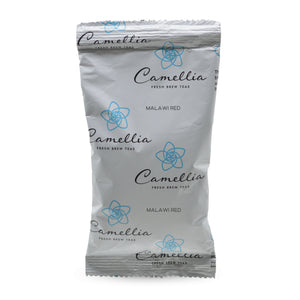 Camellia Fresh Brew Iced Tea, Malawi Red Exotic, 4 oz.
Sale price Price $ 68.27 Regular price
Our proprietary handcrafted Camellia tea is a hand-selected blend of fresh-brewed tea from three different continents. Malawi teas are richer and deeper than most black teas with a red, vibrant hue, a light malty aroma, and a strong body with a slight smoky finish.