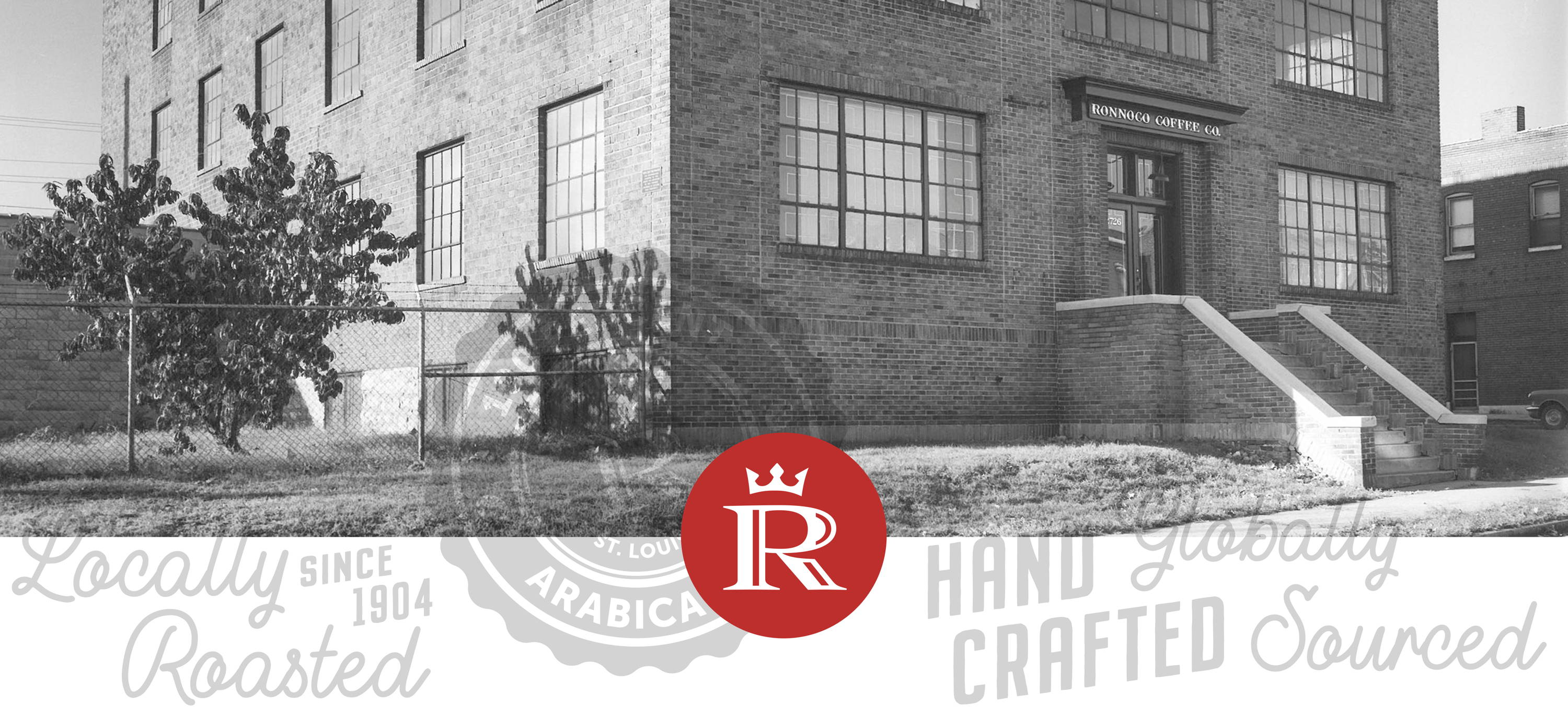 Roasting fresh coffee daily, since 1904.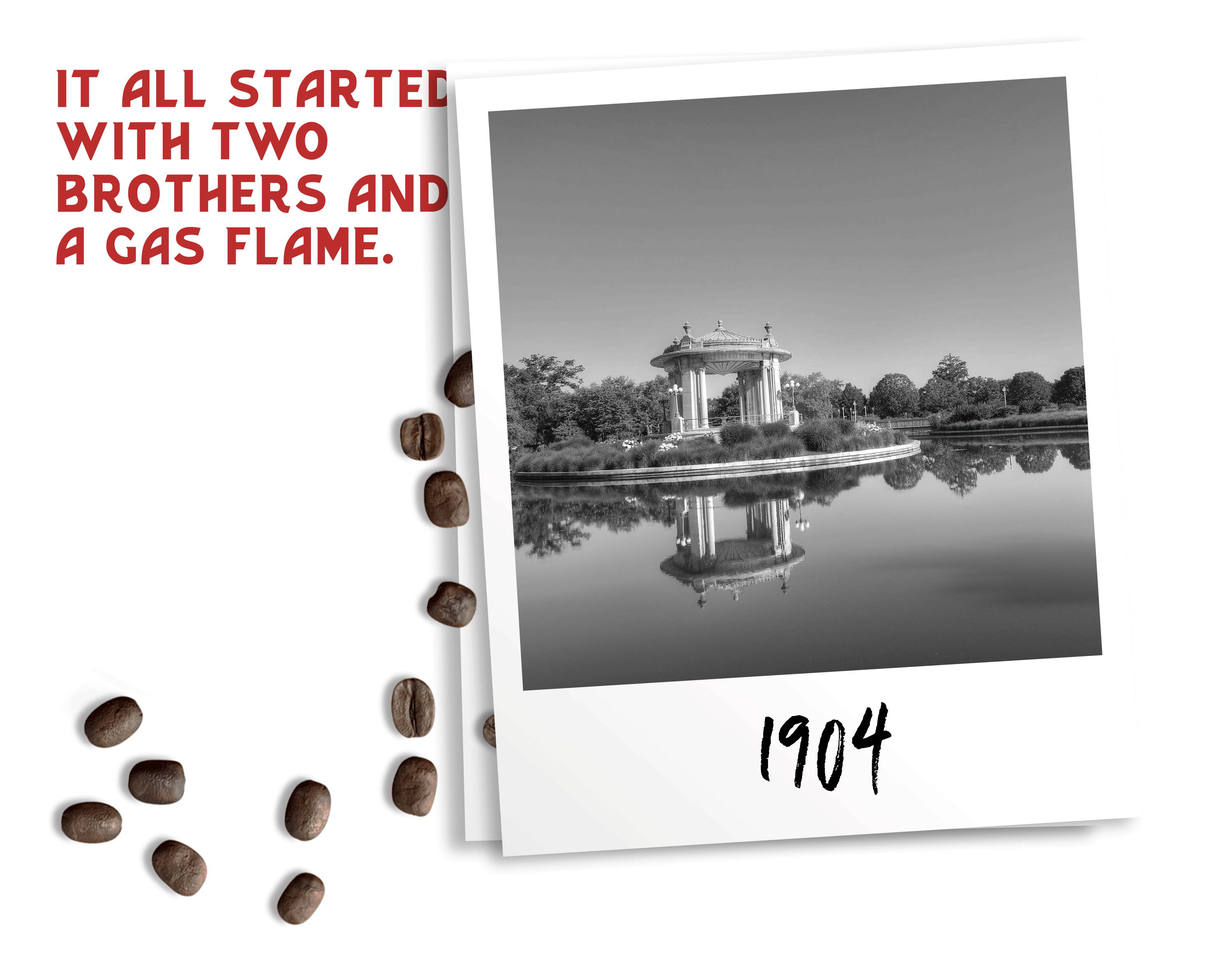 Ronnoco was started by J.P. and James O'Connor - two brothers who experienced an innovation that changed their lives at the 1904 World's Fair in St. Louis - imported coffee beans roasted over a gas flame. The distinct flavor and aroma inspired the creation of the Ronnoco Coffee Company. With a unique entrepreneurial spirit, the brothers founded Ronnoco (O'Connor spelled backwards), and started delivering coffee beans to local hotels by horse-drawn buggy.

The O'Connor brothers sold the company to the Guyol family, who took the company to the next level by expanding its services.

The Guyol's grew the company to include full service beverage solutions for hotels and the food service market in the 1960s.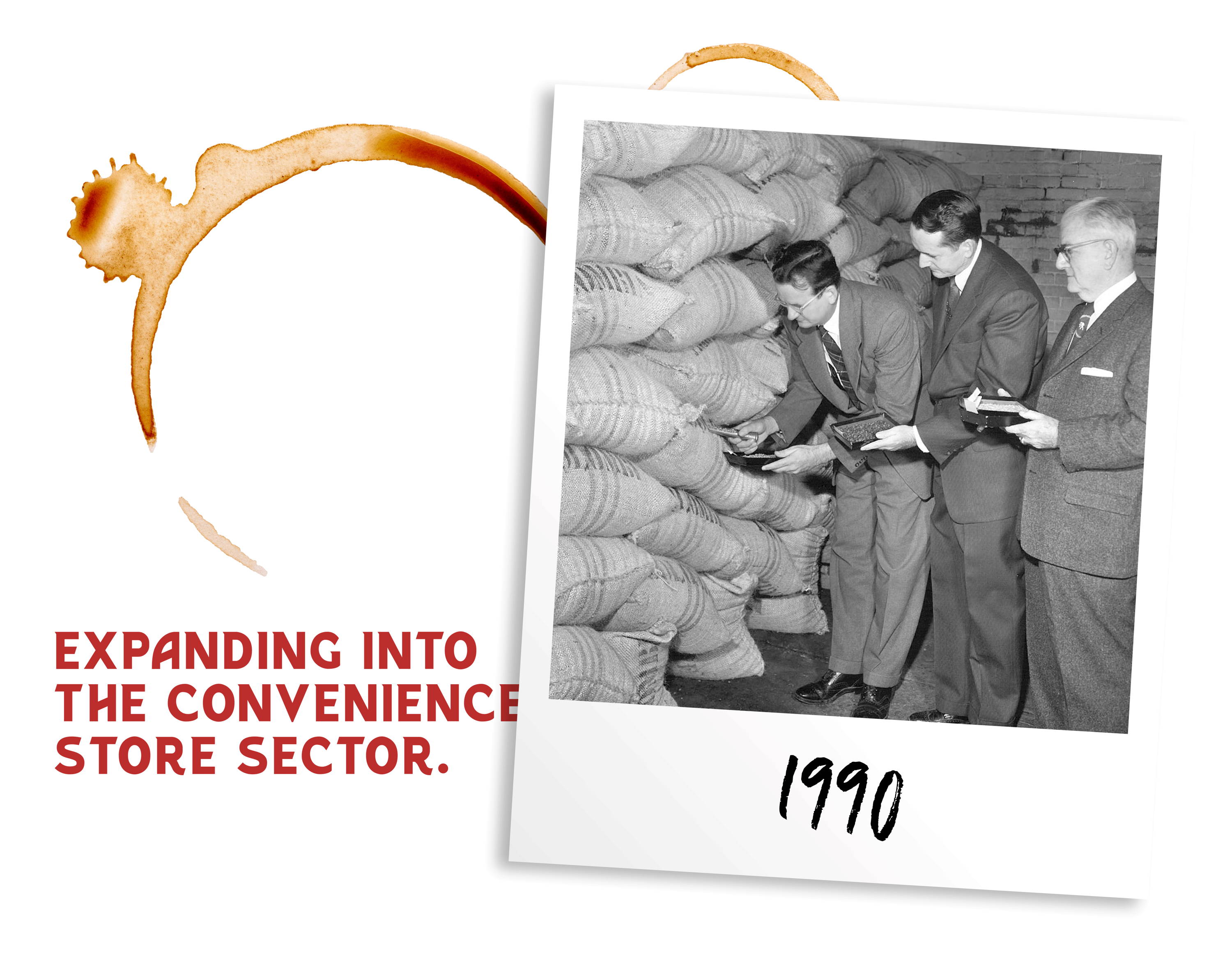 Later, the Guyol's expanded Ronnoco to the fast growing convenience store sector in the 1990s. That's also about the time when Starbucks started their significant expansion and changed the way Americans drink coffee. The proliferation of starbucks and others created a significant opportunity for coffee to move from the coffee shop - where employees were losing valuable productive time away from work, into the breakroom - and Ronnoco was ready with customized office solutions.
Under the leadership of the Guyol family, the company grew over to over 180 people through 2012 and expanded to significant new markets to serve Ronnoco Coffee throughout the Midwest.

In 2012, Ronnoco was sold to Huron Capital Partners and management, who are committed to helping Ronnoco continue to grow and write the next chapter in history.
As part of the company's expansion plan, in April 2013, Ronnoco acquired Clinton, Missouri based International Blends, a distributor of coffee and related products to convenience stores, restaurants, and offices.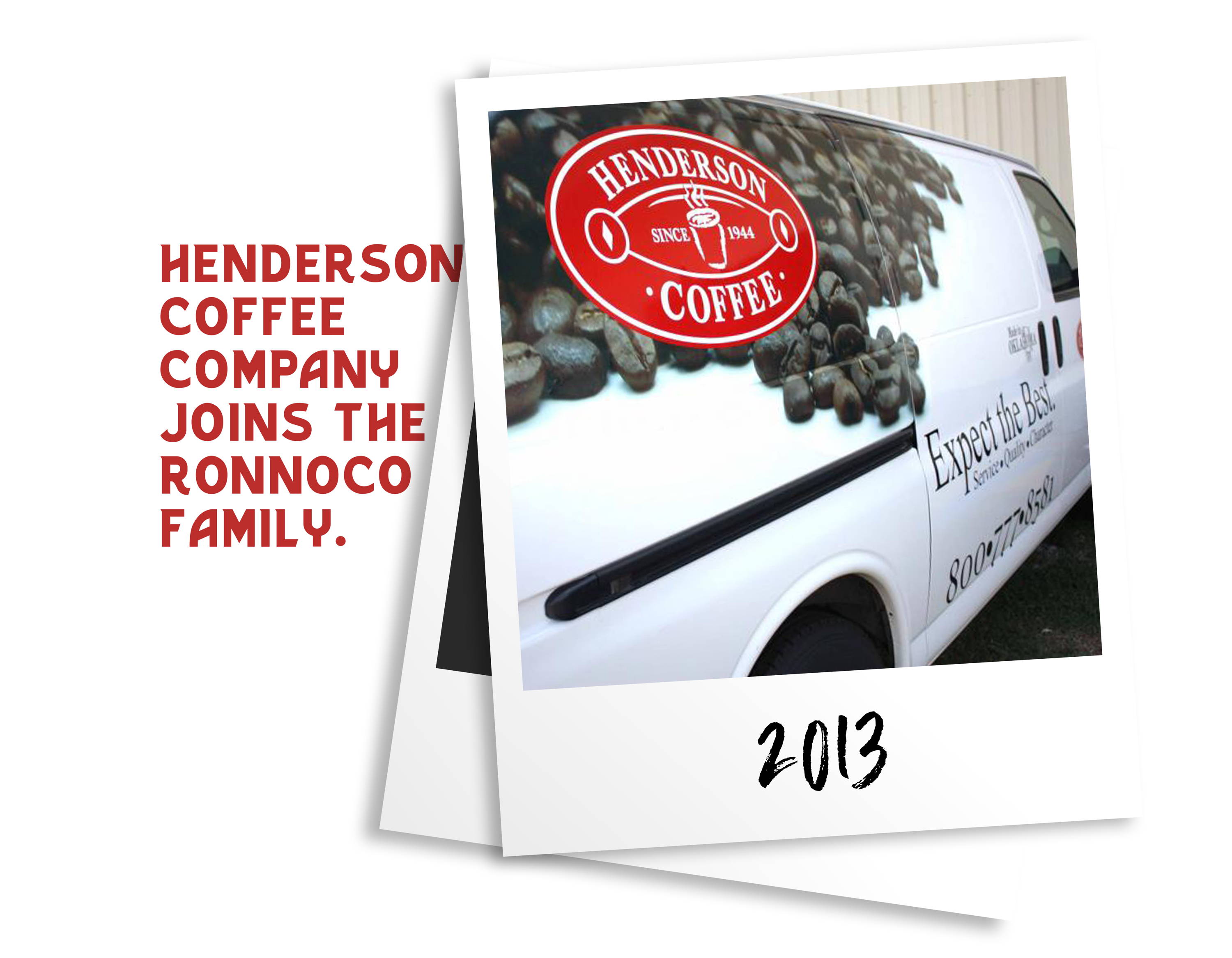 In November 2013, Ronnoco purchased Muskogee, Oklahoma based Henderson Coffee, which provides customized beverage solutions to casinos, restaurants and convenience stores in Oklahoma. Henderson Coffee - coffee experts since 1923 - will retain local Oklahoma management, service, distinct character and flavor.
In January 2014, Ronnoco Coffee acquired the coffee, tea and condiments business of Muskogee, Oklahoma-based Love Bottling Company.

In February 2015, Ronnoco purchased U.S. Roasterie, INC. This is Ronnoco's entry point into private label coffee and tea.

In March 2019, Ronnoco purchased Beverage Solutions Group of Maynardville, Tennessee. BSG provides equipment and sells creamers, sweeteners, cappuccino and hot chocolate in over 40 states.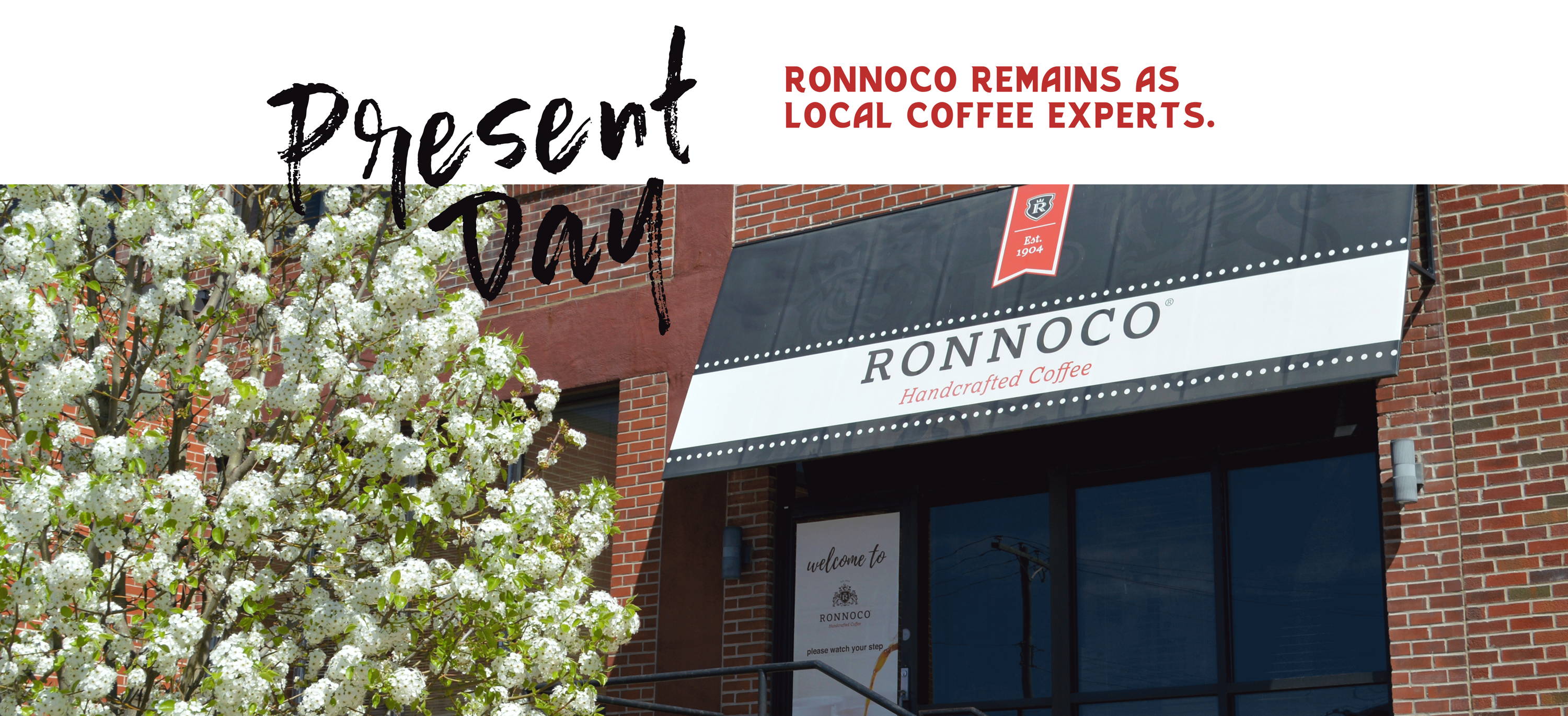 Ronnoco remains a local, Midwest-owned and operated company that is small enough to pay attention to the details that go into making great beverages, but large enough to service more than 40 states throughout the U.S. From roasting premium blend coffees to delivering complete beverage solutions, at Ronnoco, our passion is serving those who serve our products.